After having successfully operated many years as the sunny days bed & breakfast we recently changed the name of Interlaken's iconic sunny days guesthouse into the Adventure Guesthouse Interlaken in order to capture more of the real Interlaken mountain & adventure spirit. Interlaken, after all is the ultimate scenic ADVENTURE travel capital of Europe. With the stunning Jungfrau railway, leading all the way to the top of Europe, as the lifeline of convenient mountain access you can easily go on any adventure imaginable: from paragliding (definitely the most popular one) to hang gliding, white water rafting, canyoning, skydiving, bungee jumping, zip-lining to hiking, biking or just chilling at the lake and taking in mountain top sunsets from one of the plethora of scenic spots…..these are just a selection of all the Interlaken activities available.
We happily provide you with all the info and options available and we look forward to making your adventures of a lifetime come true!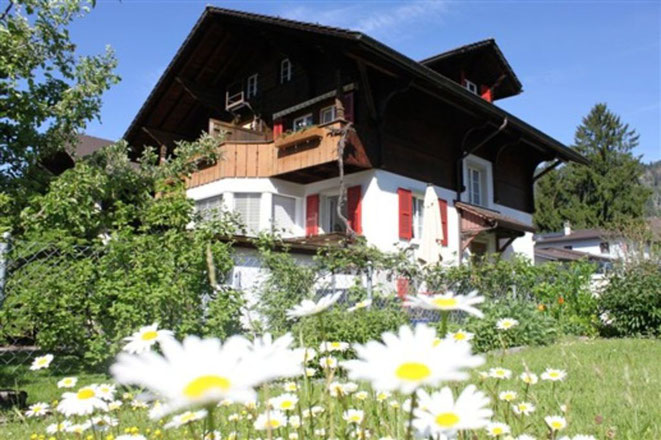 Sunny Days B&B become the Adventure Guesthouse
Changing the name from sunny days to adventure guesthouse does not mean you will get less sunny days during your travels ;) Quite the opposite actually: with a fresh, modern interior redesign the adventure gueshouse radiates more brightly than ever before. Come and enjoy the best Interlaken has to offer in the revamped adventure guesthouse.
All of our 9 private rooms are equipped with new wooden floors, new comfy beds and bedding (including red and white checkered bedding to reflect the Swiss national flag), new hot water and tea stations on every floor and upgraded bathrooms……
The unrestricted Jungfrau mountain views from our lovely swiss-style chalet are stunning, the soothing sounds of our pond's waterfall in the garden are relaxing and our upgraded hearty complimentary continental breakfast (including unlimited coffee & tea) tastes delicious.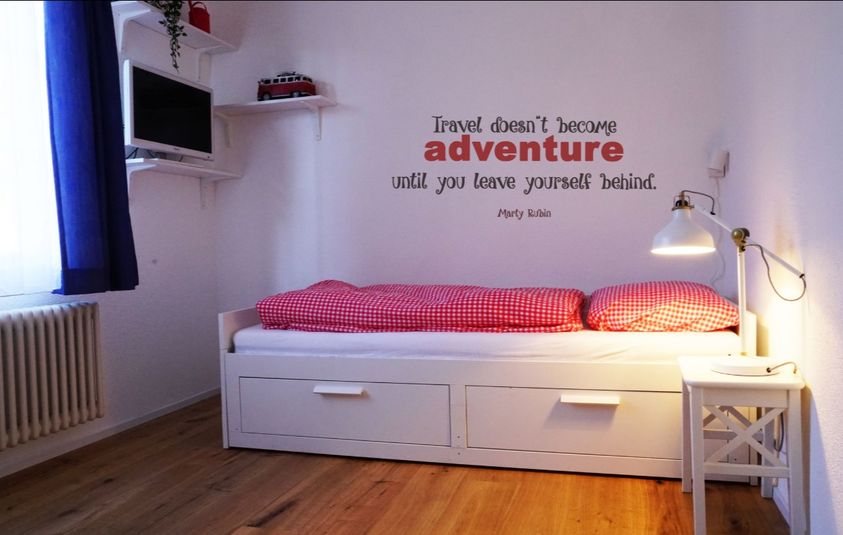 Delicious Adventure Guesthouse Breakfast
Our free complimentary breakfast in the morning has also been given a makeover with daily fresh croissants and bread rolls on top of the other local favourites like yoghurt, muesli, cornflakes, jams, cheese, hams, fresh tomatoes & cucumbers, fresh fruit, boiled eggs, toast,....and more. Oh and we should definitely not forget to mention our unlimited flow of free coffee and tea, all time & anytime during the day and night. 
Adventure Guesthouse Location
The adventure guesthouse is still located at the same convenient location as the sunny days (Helvetiastrasse 29) just around the corner from the Interlaken West train station and the centre of Interlaken. 

Free parking is available at the adventure guesthouse for our road-tripping guests and we provide a free public transport card to every visitor. 
We are looking forward to welcome you in the revamped Adventure Guesthouse Interlaken.
Happy travels & see you soon!